Our story
2Doulas is a shared care concept for birth support, offering birth preparation, continuous birth support and postpartum care for families in and around Amsterdam. With a joint experience of 14 years we have created 2Doulas in August, 2020 because we are passionate about supporting families at the time of the birth of their babies, and we want to provide our clients with a sustainable, 100% reliable doula practice. During pregnancy you have the opportunity to get to know both of us well, building a connection with us so when the time comes and your baby is about to be born you can be sure we are there for you!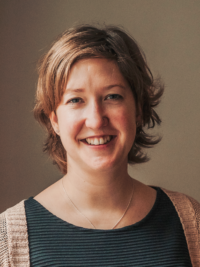 Denise
Birth is big, amazing and can even be magical. It's an immense honor to be invited by expecting parents to be a team-member for the birth of their baby. There's nothing more special in the world than to witness a baby being born. As a child I was fascinated by pregnancy and birth. The fact that a body can grow a baby and then open up to give birth to this baby is so amazing to me. The first time I read about doulas I had goosebumps all over and every cell in my body told me: this is you! I had to listen to this voice and started my doula journey in 2014.
I am calm, down to earth and gentle – but on the other hand very persistent if necessary. That must have to do with my background as a lawyer (fun fact: I have a master degree in forensic criminology and criminal law and worked in this field for 10 years).
One of the most important things for me is that your wishes are heard and that you, together with your partner, feel empowered during birth. I will constantly try to nurture the calm and safe environment a woman needs to give birth in peace – and will keep an eye on your wishes for the birth in the meantime.
By now I have prepared hundreds of parents for the (hypno)birth of their baby and witnessed close to 150 babies come into this world. I have seen births of all sorts: home births, hospital births, water births, twin-births, cesarean sections, vaginal breech birth and so on. But it never gets boring. I absolutely love supporting families during birth and look forward to meeting you for support during the birth of your baby.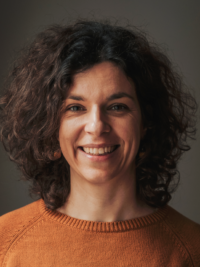 Julia
I have arrived to the birth world through my own experiences of becoming pregnant and giving birth in my home country. The greatness of birth touched me on so many different levels, and because my own experiences were so much more positive and different to those stories I heard from people around me, I felt I needed to learn how to change that. My older daughter was 1,5 years old and I was already pregnant with our second daughter when I started the doula training in 2012.
I am very patient and sensible, yet I can act quickly in situation that require logical and creative thinking. I am intrigued by the intellect of others and the process how and why they choose what is important for them. Fun fact: I have worked as an interior designer for years before becoming a doula, which taught me a lot about client centered care and how to facilitate informed decision making.
I have supported parents and families from all around the world in all possible settings, helping them navigate the Dutch healthcare system that might be very different to what they are used to. During my prenatal yoga classes I have met hundreds of women, supporting their physical and mental wellbeing.
It is important to me that you know about all the options available for you and your wishes and worries are heard and respected. I support you to feel safe in your chosen surroundings so that your birth becomes a calm and empowering experience for you, your partner and your baby. I am looking forward to listen to your story and support you on this wonderful journey.
What our clients say
"What a delight to have Denise present at my first birth! Her calm voice assuring me is still in my head today :).

She was a huge support for my boyfriend as well; without her we probably couldn't have felt as such a team. She gave him confidence and instructions as how to support me. Denise felt what was needed before we could even express it.

I am so grateful for her presence & support throughout my pregnancy and of course my labour."
"I have been very lucky having her as a doula. Julia not only understood my needs right away but also was very loving and helpful with my mom (who does not speak a word in English). I felt very comfortable from the moment I started her yoga prenatal classes. I am very grateful for all her advice, knowledge and love."
"I loved my birthgiving and Juli played a great role in it: she is a very empathetic, resourceful and supportive doula, I wish everyone had such a great help during their pregnancy and labour.

Initially I was hesitant if to invite a doula to my birthgiving, and retrospectively I am so happy I did. Juli was a great support before, during and even after my birthgiving. During the pre-natal visits she helped me and my husband to think over various aspects of the birthing and thought us some excellent massage techiques. I felt prepared for the birthgiving, which gave me a lot of confidence and made me feel relaxed. During the labour she helped us in million ways, she guided me through the contractions with huge empathy, she projected strength and tenderness at the same time, exactly what I needed. I feel so lucky that I had such a wonderful doula behind me during my labour! Juli supported me even after the birthgiving and she showed us the best wrapping techniques. I wish everyone had such an amazing help."
"Denise is the perfect birth partner, she will be your friend, confidant and cheerleader if and when you need it. Denise was so knowledgable about pregnancy and birth and she really put us at ease. Denise is a practical thinker, a warm personality and good communicator and she can easily adapt to situations.

The tips and tricks in the preparation for birth and throughout the pregnancy, really assisted us. From the excercises that eased back pain, to the support during labour up until to the very 'moment' by my bedside.

This is way more than a job for Denise- she takes this in her stride with much passion, capability and grace."
I have been very lucky having her as a doula. Julia not only understood my needs right away but also was very loving and helpful with my mom (who does not speak a word in English). I felt very comfortable from the moment I started her yoga prenatal classes. I am very grateful for all her advice, knowledge and love.