As 2Doulas we have 14 years of experience supporting families at the time of birth. We have supported both home births and hospitals births, from water births in both locations to planned and emergency Caesarean births. Our varied experience in different scenarios allows us to be able to tailor the birth preparation course to your individual needs.
This 3 hour course is aimed at providing you with all the necessary information, to prepare your mind, your body and your (birth) partner  for the birth of your baby.
If you would like to read more about why we have decided to work together, please read our About page.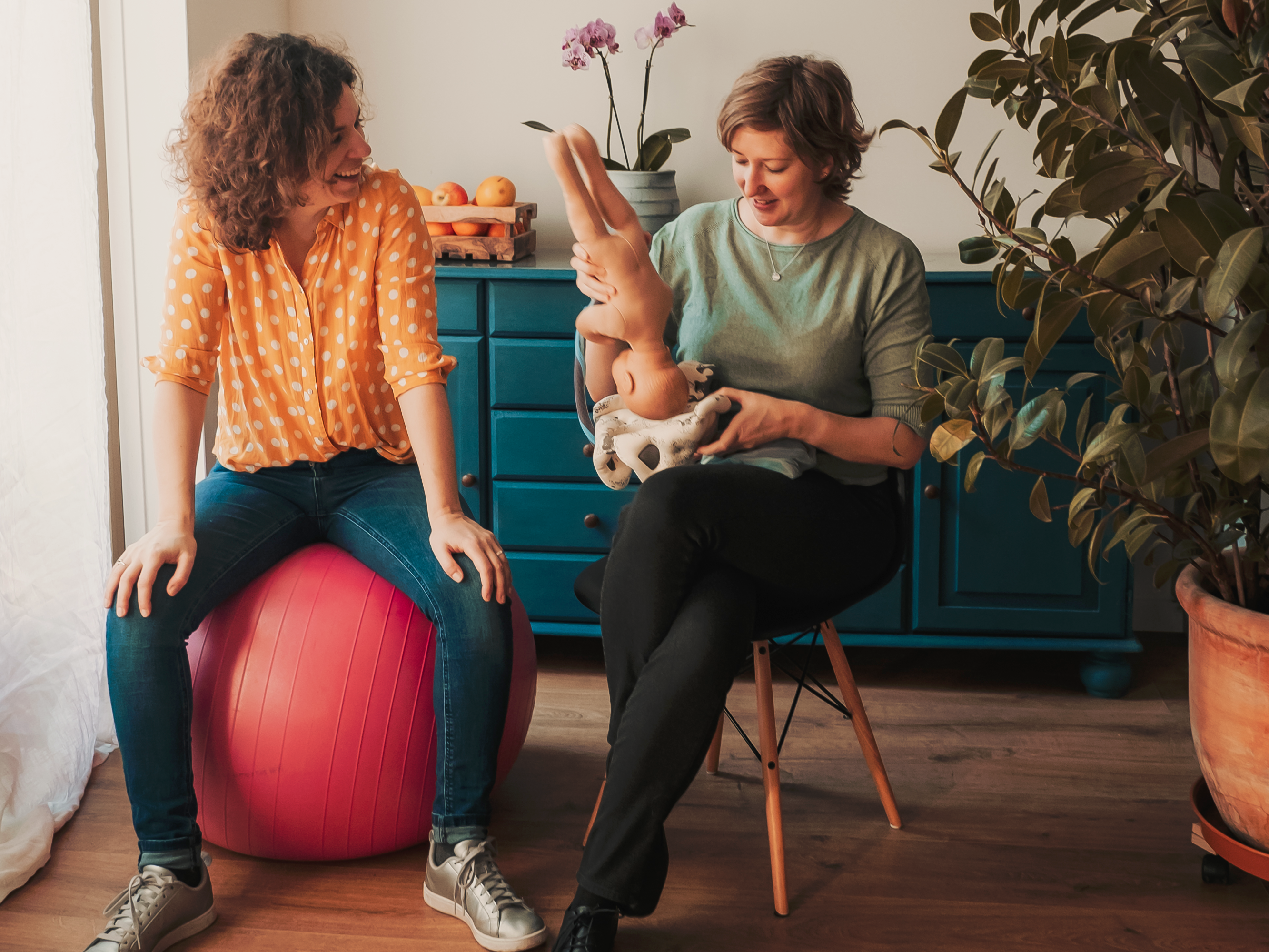 Topics covered during the birth preparation with 2Doulas
Physiology of birth, roles of hormones

Pain relief options at home, in a hospital or birthing center

Birthing position, comfort measures, breathing techniques

Informed decision making, interventions – birth wishes

Tips and tricks for your partner
Benefits of this unique private course
Not 1 but 2Doulas answering all your questions about birth

In the comfort of your own home

Also in case of a medical birth/induction – we love to share the comfort techniques from our experience with you

Flexible schedule, available during evenings and weekends as well

Body, mind and practical preparation

A lot of tips and tricks for your partner

Sometimes (partially) covered by health insurance companies
Impressions of our birth preparation course
Birth preparation course extras
As a great bonus you receive the "Guide to pregnancy, birth and beyond in Amsterdam" from Denise, full of personal recommendations around pregnancy, birth and the first weeks postpartum, Nutrilicious recipes + a lot of discounts on products and services from birth professionals.
In addition, you also receive a 15 minute audio relaxation from Julia, that comes handy any time you feel you could use some positive affirmations during this ever changing period in your life.
This price is inclusive of VAT (BTW) and can sometimes be (partially) reimbursed by health insurance companies.
List of insurance companies reimbursing birth preparation courses in 2021
When we have to travel outside of Amsterdam we ask a fee for travel expenses (0,29 cent per kilometer).